This Saturday is our STRENGTH Fundraiser, and we want to thank everyone in the CF13S community for being part of such an important day for us. We appreciate every single one of you and look forward to presenting our two charities with all of the funds we have collected. Now on to the day's details …
THE SCHEDULE
The day will get started at 8:00am, and the first heat will be going off at 8:30am.
Each heat will be a total of 20 minutes long. The workout will be capped at 15 minutes, giving us 5 minutes to get the lane setup for the next heat.
We have more males working out than females, so we have a few overlapping lanes.
Here is our heat schedule…

THE WORKOUT
3RFT
2 modified Dillys
22 double unders
20 mb clean to wall balls (20/14)
13 atomic sit-ups (25/15)
The modified Dilly will be 5 push-ups, 5 kb sumo deadlift high-pulls, 4 push-ups, 4 kb swings, 3 push-ups, 3 kb snatches (each arm), 2 push-ups, 2 kb deadlifts
We will setup each lane with all equipment, including a few medball and kettlebell options if folks need to modify. Please have your jump rope ready if you would like to bring your own.
Here is the lane setup…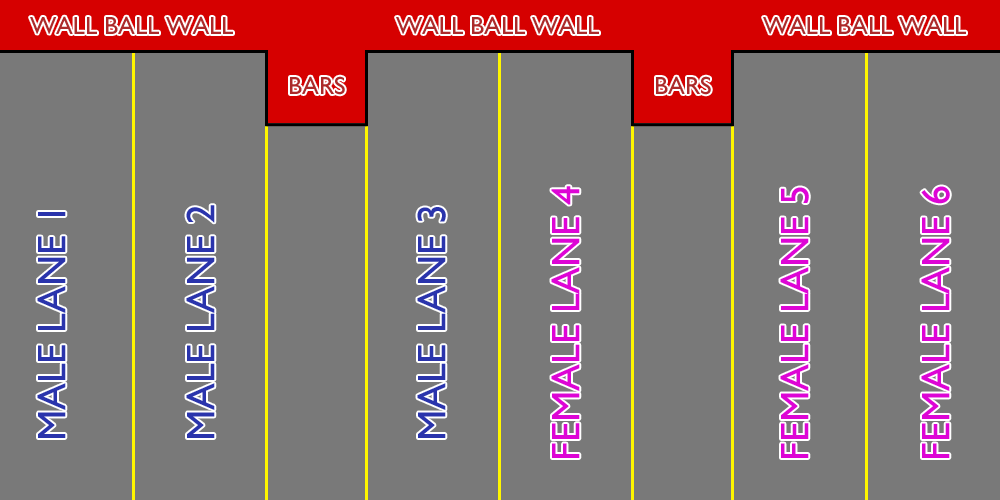 DONATIONS / RAFFLE
We have closed registration for the workout, but we will be accepting donations all day.
Venmo (@brian-vagnini)
PayPal (moran@crossfit13stars.com)
Entrance into the raffle will be available all day for $50, and the drawing will be held after the last heat has completed!
STRENGTH SHIRT
We have a FEW extra event t-shirts for $30. Most of the shirts that folks pre-ordered have been handed out. If we have not seen you, then we will give it to you on the day of. From there any additional shirts will be first-come-first-serve.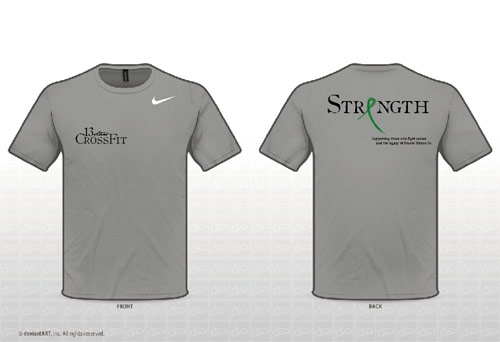 Thank you again to everyone who participated in any way to make this event come together, and we look forward to seeing all of you on the 14th!