Be Well of Morristown and Sustainable Morristown are organzing a wellness fair on the lawn at the Vail Mansion on October 5th, 2014 from 12pm to 5pm.
It is a free event with health screenings, spa and wellness treatments, eco-friendly vendors, fitness classes, music, and activities.
CF13S has been asked to hold a class from 1pm to 2pm, and we are encouraging all of our members to come out and participate with us! All of our coaches will be on-hand to help newcomers who want to try the class for the first time, and our seasoned vets are always welcome to come out and help as well!
Check the flyer below, or speak to Dan or Brian, for more information.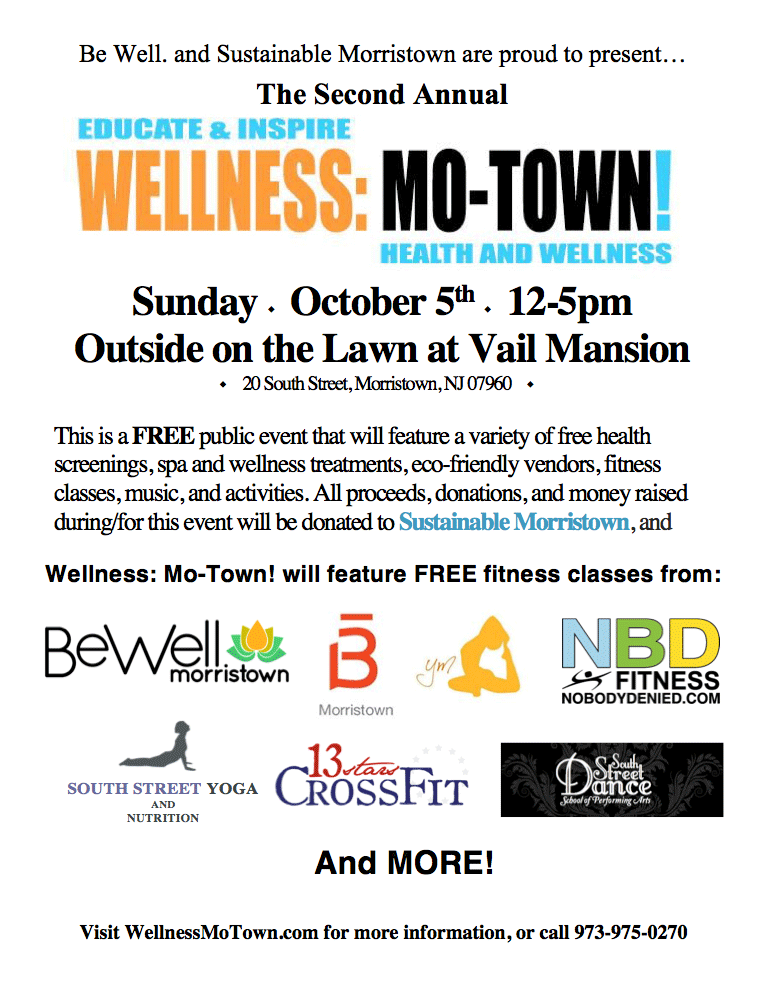 ---