The winter program at CrossFit 13 Stars is designed to help students stay active during their time off. The program consists of cardio movements like running, jumping rope, and rowing, body weight movements like push-ups, lunges, and squats, medicine ball and kettlebell exercises, as well as an introduction to Olympic Weightlifting movements with light loads.
Trained by CrossFit Level 2 coaches, students will work on improving multiple components of fitness including strength, power, speed, agility, balance, endurance, flexibility and accuracy. Dynamic stretching and extensive mobility work will be done during classes to ensure optimal performance and injury prevention. This mobility work will be techniques that students will be able to apply outside of the gym as well.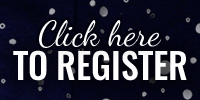 This program is available to full-time high school and college students.
Benefits of our student fitness program:
Early introduction to a healthy lifestyle
Increase endurance in preparation or coinciding with high school sports seasons
Improve coordination and agility
Build muscle mass to help prevent sports injuries
Build confidence and improve body image
Have fun!
Program details:
The 5 week winter program runs from December 10, 2018 to January 25, 2019
The program is $99 for 7 weeks
Students are welcome to attend any regularly scheduled class
Students are welcome to attend unlimited classes throughout the program
To register please click https://crossfit13stars.com/membership/ and choose the "Winter Student Program" under the "Unlimited" section.
For more information please e-mail info@crossfit13stars.com.