As CF13S continues to grow we want our schedule to grow as well to make sure that we are accommodating our members' schedules. So starting September 2nd we are going to be introducing a few changes to the schedule and we wanted to make sure everyone was familiar with them in advance.
As always, thank you for your continued support and if you ever have any suggestions about the gym, please do not hesitate to let a coach know!
And while we're on the topic of continued support, click here to read about our new Member Referral Program.
The new and old schedule is going to be as follows …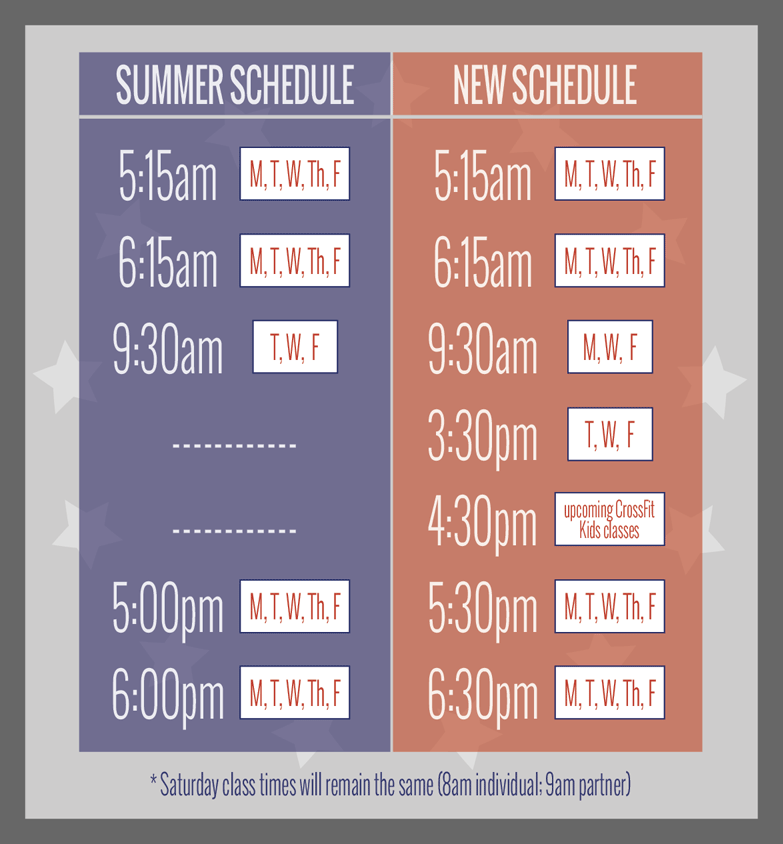 ---